Holiday Butter Cookie Recipe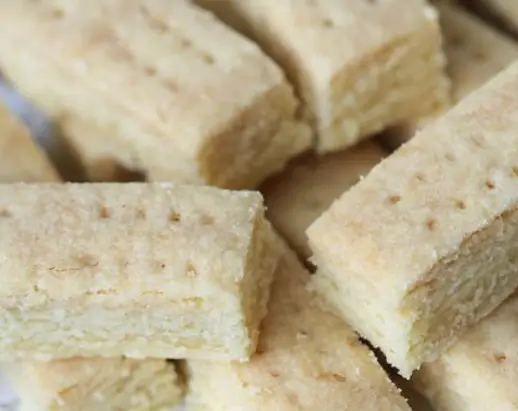 Rich buttery sweet Holiday Butter Cookie Recipe. The holiday is finally here and who doesn't love a delicious buttery cookie with a cup of hot milk or tea. We've put together the ultimate butter cookie recipe for you make and enjoy with the people that mean the most to you. Our Master baker from Scotland put this recipe together to share with you. The secret to this recipe is very simple 3 easy ingredients.
Ingredients
2 cup salted butter (450 grams)  at room temperature 
2 cup granulated sugar  (250 grams)
5 1/2 cups unbleached all purpose flour  (680 grams )
Preheat your oven to 160°C  (Celsius) or  320°F (Fahrenheit)
Shift the unbleached all purpose flour
Cream the butter with the sugar until smooth 
Add in the shifted all purpose flour
Mix them together until just until they are combined
transfer the butter cookie dough onto a floured surface and divide it in half.
 Roll it into a ball and flatten it down slightly, try not to work the dough to much this will avoid a tough finished cookie.
 chill butter cookie dough in the refrigerator for 1 hour
  To make Walkers style rectangular butter cookies, place the dough into baking 1/2 inch baking pan and roll dough out to the edges, if you need more butter cookie to fill the pan just add from the remain cookie dough you have
Once you've spread the butter cookie dough evenly throughout the baking pan, poke holes onto the surface, this will prevent any bubbling.  
Place your pan into preheated oven and bake for 35-40 minutes or until nice golden color. 
Cut into rectangular shape while it's hot and let chill before eating.  
To prepare cut out cookies, roll out your dough to 1/4 inch thickness and using a cookie cutter cut out pieces.
place onto line baking pan and bake at the same temperature for approximately 15 minutes. 
Cool butter cookies onto wire rack
.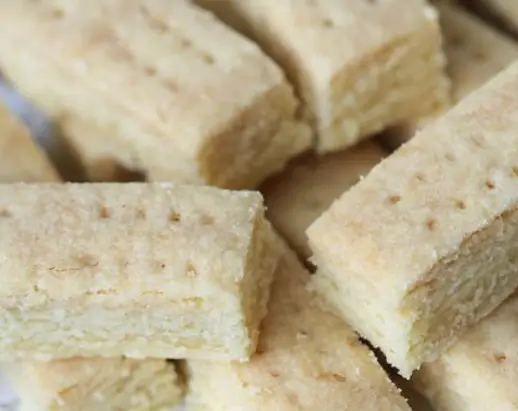 ---
---