Dulce De Leche And Chocolate Mousse Recipe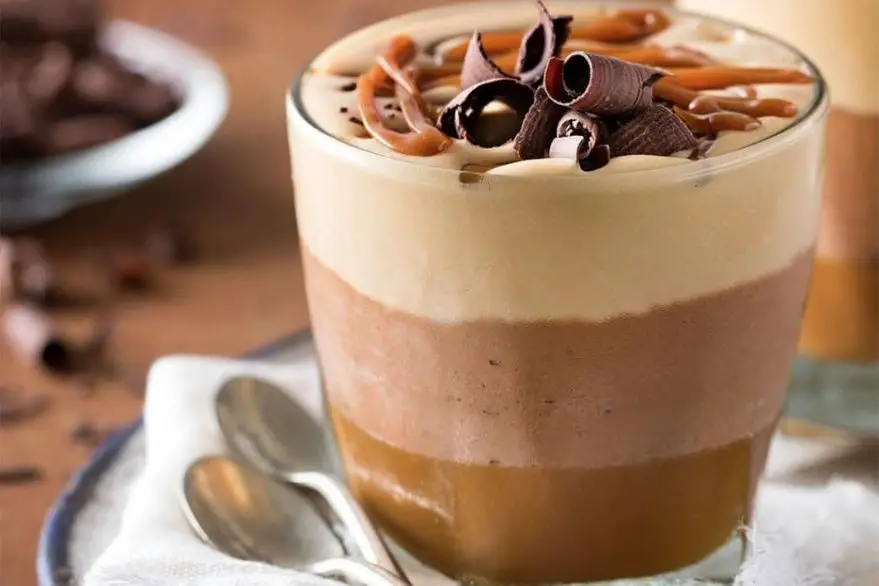 In baking, there are combinations that never fail. The chocolate with dulce de leche is, without a doubt, one of the favorites of those with a sweet tooth. Without any regret make this easy dulce de leche and chocolate mousse recipe and taste indulgence.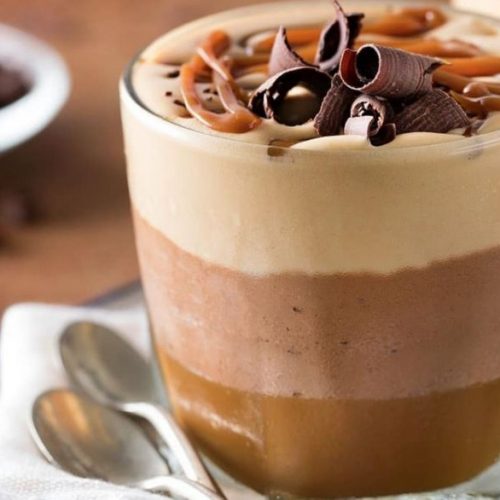 Dulce De Leche And Chocolate Mousse
Try this delicious easy to make dulce and chocolate mousse.
Ingredients  
200

grams

Dulce de leche

For bottom

200

grams

Dulce de leche

to nake the mousse

3

Eggs

240

grams

Milk

1 cup

150

grams

granulated sugar

1 1/2 cups

150

grams

sweet chocolate

120

grams

water

just enough to cover sugar in the pot
Instructions 
Prepare a syrup: in a saucepan place the sugar and enough water just to cover the sugar.

Cook and bring sugar mixture to 116 ° C, do not stir.

Beat the eggs until light and add the syrup continuing to beat until mixtures cool down.

Divide the egg mixture into two bowls: in one bowl add the 200 grams dulce de leche and mix to combine.

Melt the chocolate in a microwave in intervals of 15 seconds until melted.

Add the melted chocolate to the second bowl and mix to combine. Set Aside.

Beat the cream into a bowl in ¾ parts then divide it in two.

Add one half to the dulce de leche mousse and the other half to the chocolate mousse. Mix both mcitures well and set aside.

For the assembly: add a generous spoonful of the regular dulce de leche to the base of each glass, then add the chocolate mousse until half.

Place into a freezer for 20 minutes inorder to set.

Remove from freezer then add the dulce de leche mousse.

Keep refrigerated for at least 3 hours before serving.

Enjoy!
---
---