French Baguette recipe made with Poolish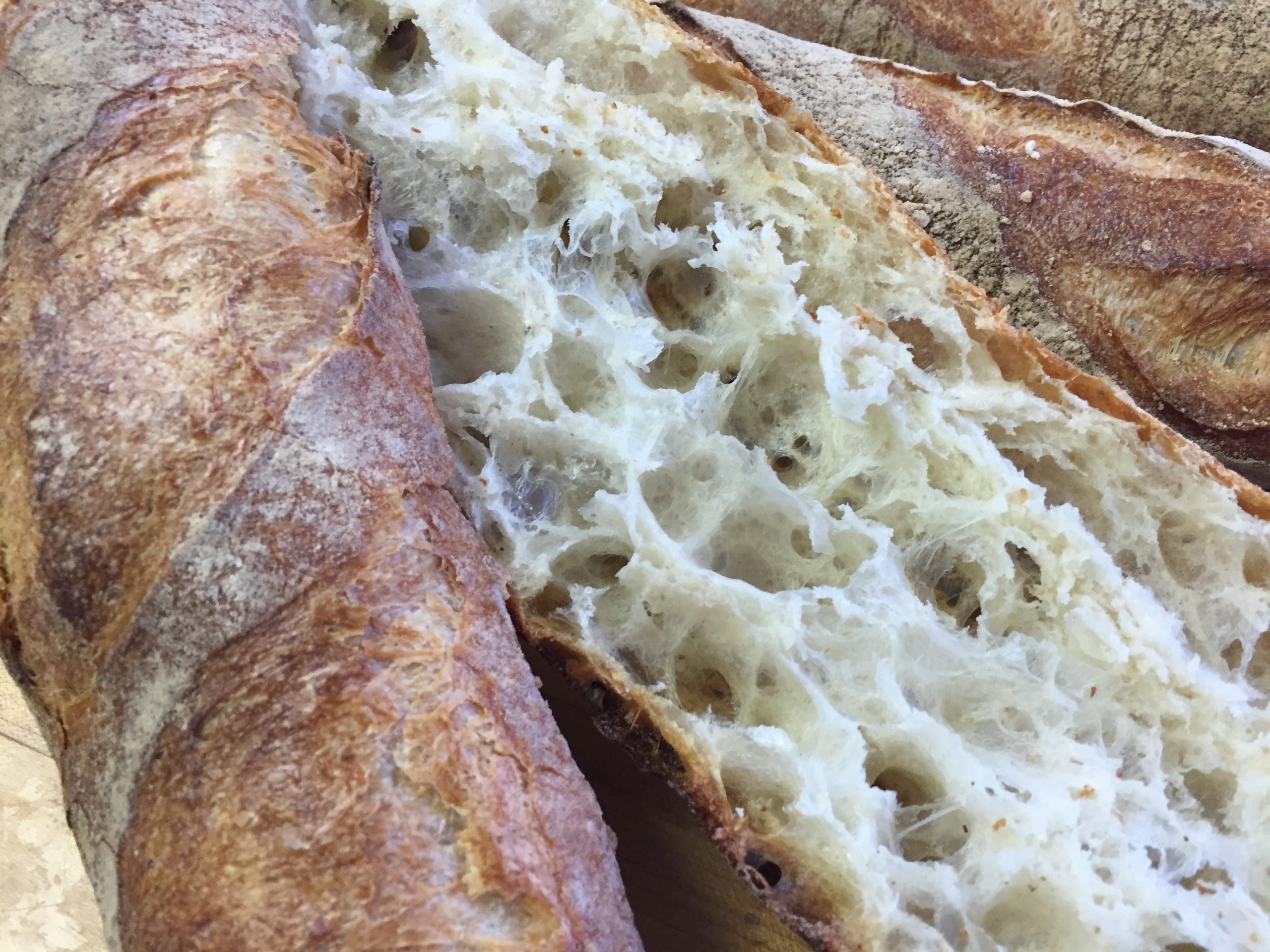 French Baguette recipe with natural pre-ferment Poolish. These baguettes are made with a natural pre-ferment known as Poolish. The poolish is made in advance then added to the final baguette dough giving the dough it's natural strength, aroma and flavour. How does it work? Simple! While the Poolish is fermenting the enzymes are activated and the yeasts begin to strive developing its unique flavor which will give the baguettes distinctive character.
POOLISH (Pre-ferment)
Bread flour            100%     – 800 grams
Water                     100%     –  800 ml
Fresh Yeast             .2%     – 1.6 grams
Mixing: Add all ingredients into mixing bowl and mix 5 slow and 5 fast
Final poolish dough temperature 18 degree Celsius
Cover and ferment for 12 hours at room temperature
FINAL DOUGH
Bread flour 100% – 4000 grams
Water 50%- 2000 ml
Salt  2.4%  96 grams
Yeast  0.5% – 20 grams
Poolish 40% – 1600 grams
MIXING:
  Add the poolish and all the ingredients into the mixing bowl and mix on slow speed for 8 minutes then 5  minutes on high speed.
Final dough temperature should be between 24-26 degree Celsius.
Place developed dough in dough bin, cover and bulk ferment for 2 and a half hours.
Make up:
 Scale: Individual pieces at 350 grams and gently pre-shape into log shape about 9 inches
 Rest for 20 minutes
 Final shape: Baguette shape 22 inches
Baking:
Oven temperature: 240 Celsius
Steam: Full
Baking Time 23-25 minutes
---
---