Portuguese Pao De Lo Recipe (Castella Cake or Kasutera)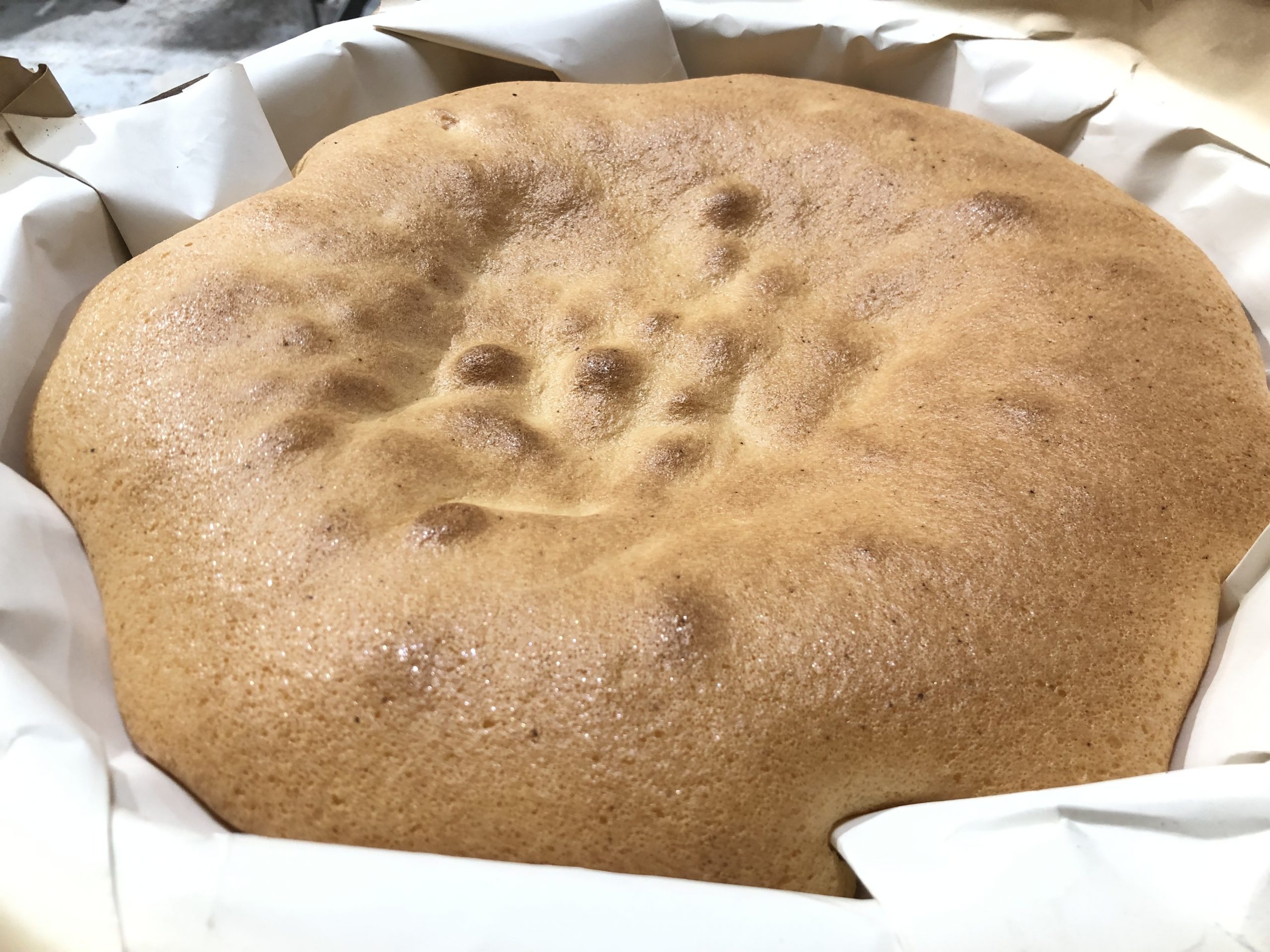 Here is a classic Portuguese sponge cake made with 3 ingredients. This Pao De Lo Recipe also recognized as Castella Cake or kasutera in Japan is a staple in Portugal, Brazil, Azores, and as far as Japan and China. Portuguese Pao De Lo Recipe (Castella Cake or Kasutera) date back to the 15th century and is very easy to prepare without any leavening agent.
Ingredients:
5 large eggs
5 yolks from large eggs
1cup all-purpose flour
1 cup sugar
Instructions:
Preheat the oven to 180°C (350°F)
Line a clay pot with 2 sheets of baking paper. The baking sheets should cover the complete side.
You can also use a cake pan that is fluted. Butter it and flour.
In a bowl add eggs and sugar and beat on high speed till the mixture triples in volume about 20 minutes. The batter should be light and airy.
Slowly add the flour and fold in.
Transfer batter into a cake pan or clay pot
Bake at 180°C (350°C) minutes or until the cake is golden light brown.
Stick a toothpick into the center and make sure it comes out clean.
Remove cake from the oven and cool before serv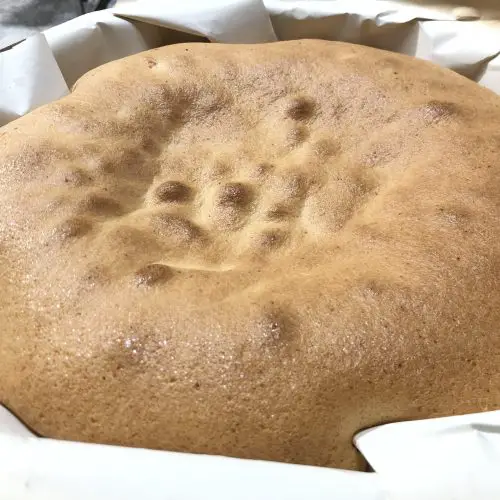 PAO DE LO RECIPE (CASTELLA CAKE OR KASUTERA CAKE)
A classic Portuguese Pao de lo sponge cake recipe also referred to as Castella cake or in Japan Kasutera cake. This rich sponge cake is light and fluffy and made with 3 ingredients.
Ingredients  
5

large eggs

5

yolks from large eggs

1

cup

all-purpose flour

1

cup

sugar
Instructions 
Preheat the oven to 180°C (350°F)

Line a clay pot with 2 sheets of baking paper. The baking sheets should cover the complete side.

You can also use a cake pan that is fluted. Butter it and flour.

In a bowl add eggs and sugar and beat on high speed till the mixture triples in volume about 20 minutes. The batter should be light and airy.

Slowly add the flour and fold in.

Transfer batter into a cake pan or clay pot

Bake at 180°C (350°C) minutes or until the cake is golden light brown.

Stick a toothpick into the center and make sure it comes out clean.

Remove cake from the oven and cool before serving
---
---