Receta Quimbolitos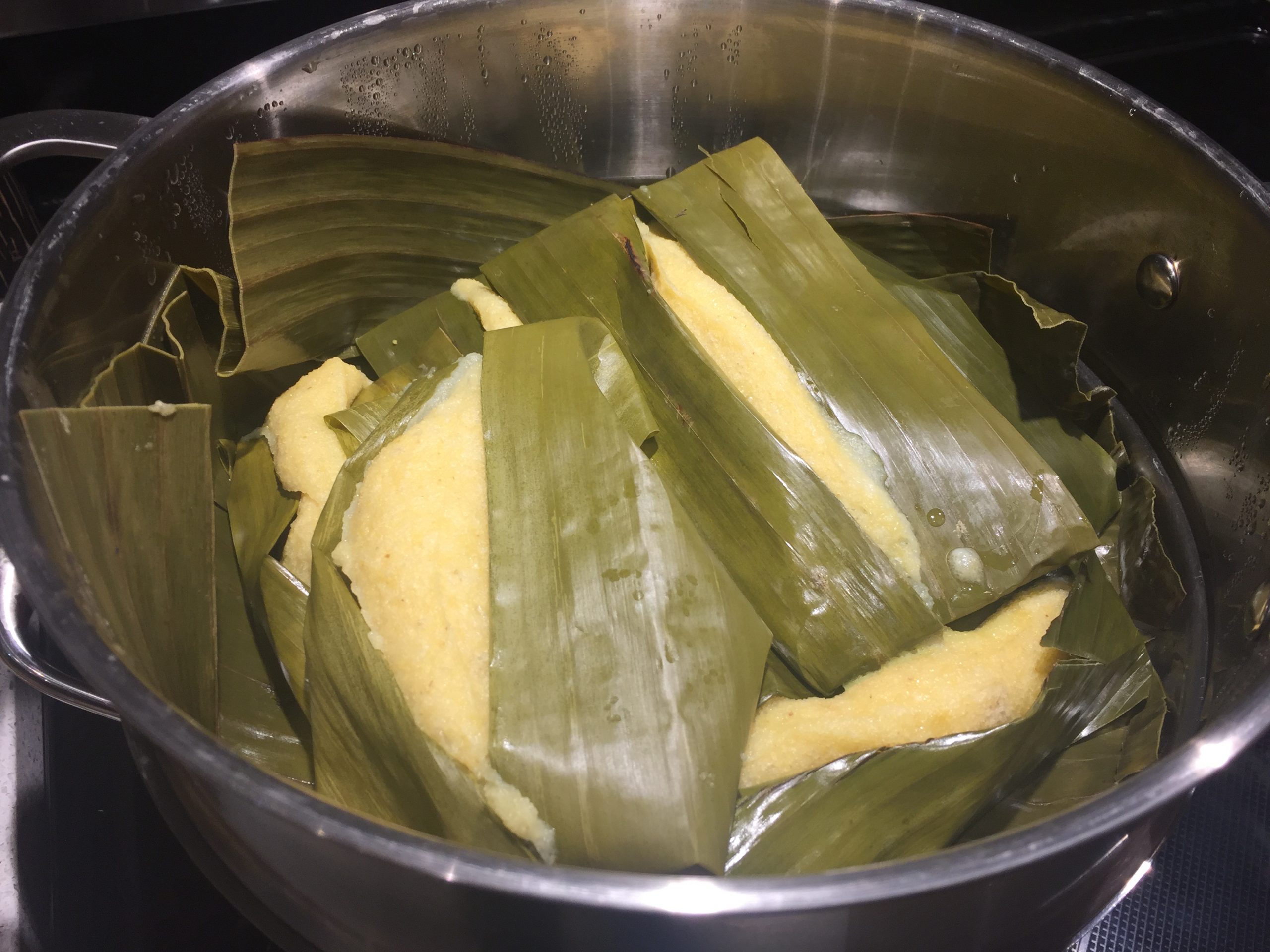 What are the quimbolitos? The Ecuadorian quimbolitos are a traditional sweets of Ecuador. They are typical steam cakes made with wheat flour and corn meal flour along with other ingredients.
Colombia and other neighboring countries all have their own version.
Ingredients of Ecuadorian quimbolitos is;
1 cup of corn meal flour (4oz)
1 cup of white wheat flour (4oz)
1 teaspoon of baking powder
6 tablespoons of butter. (6oz)
3/4 cup – 6 0z granulated sugar
Fresh cow or goat cheese 6 oz
6 Large eggs separate (white and yolks).
1 teaspoon of Rum flavor or 4 tablespoonsof cognac or rum (alcohol)
1 teaspoon Vanilla Extract
4 tablespoons of Raisins
1/2 cup of Milk( 4oz)
1 teasspoon green anise seeds
We will use achira leaves to wrap the quimbolitos but if it is difficult to find them we can replace them with baking paper or banana leaf .
Preparation of the quimbolitos;
Following the instructions it will be very easy to prepare these great tasting Ecuadorian quimbolitos  which everyone will love and enjoy a lot.
Mix the butter (which we will have at room temperature) with the sugar until we get a homogeneous and very creamy mixture.

In a separate bowl mix the milk, the yolk of the eggs (which we have previously separated from the whites), the flour, the cheese, baking powder, the raisins, the green anise and the rum, vanilla extract until there are no lumps and then add it to the butter mixture.

In a bowl beat the whites of the eggs until soft peak. Fold in the prepared mixture with the whipped egg whites.

In the achira leaves or baking paper pour in the mixture, making small packets and wrapping them well leaving the center slightly opened.

You can steam them in a bain-marie for thirty minutes.

Note the cooking time may vary depending on how thick you make the quimbolitos.
---
---